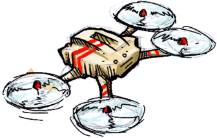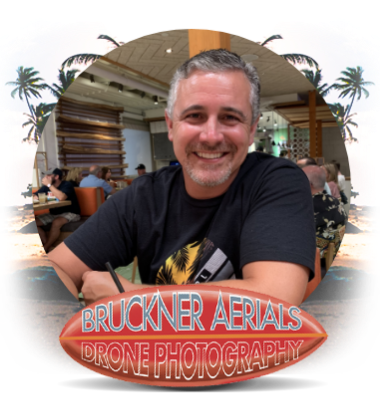 Hi, my name is Chad Bruckner, owner of Bruckner Aerials. I originally grew up by the ocean in Santa Cruz, California, and now live not too far from there in San Jose with my wife and two children. My hobbies are soccer, surfing, camping, and most of all I enjoy spending time with my family.
About a year and a half ago, a good friend of mine who knows that I really like gadgets, gave me a Spark drone, a small drone suited for beginner level. At first, I more so looked at it as a toy and played around with it. It didn't take long before I was amazed by the quality of pictures and videos it could take. I decided to take it to the next level and bought a bigger drone with a better quality camera.
Wanting to sharpen my flying and photography skills, I have taken several one on one lessons from a certified instructor. Through this process, I have developed a passion for droneography. After lots of studying, I proudly passed the FAA Part 107 exam in December, and am now a certified remote pilot.
So far, my main practice has been creating some videos of painting projects (I am a painting contractor by trade), some real estate showings, construction sites, and in my free time, I enjoy shooting clips of surfers in Santa Cruz. My goal is to broaden my work with new places and adventures.